A reliable partner for your outsourcing
"Accounting processes report on operations that have taken place in the past – WE give them a view to the future."
We believe that technology should be embraced as it helps to achieve things that were previously impossible.
We are committed to the continuous improvement of our quality control processes so as to ensure customer satisfaction. To do this, we use a personal accounting specialist concept.
We feel that our customers and our suppliers are our partners in equal standing. We believe that we grow with them, and thus we build long-term relationships with them so that together we achieve success and gain joint benefits.

We have offices in the Czech Republic and Slovakia and can leverage the capacity of our partner offices in Germany.

We adapt accounting processes to your specific needs; this way, we cut your accounting costs.
The complexity and dynamic nature of the business environment put businesses up against pressure from competitors.

We can set up a tailor-made company for you, or you can use our offer for ready-made companies. We will prove you headquarters…

Digitalization, archiving, document shredding
Our digitalization, archiving, and document shredding services include scanning, indexing, and storing digitalized accounting…
"The customer is the most important person in the company."

Sign a contract with us for accounting services, and you will have the opportunity to use the full version of ABRA FlexiBee software for free.
We will provide the ABRA FlexiBee accounting software free-of-charge for up to 100 invoices in each of the program's accounting modules. If you are satisfied with the software, you can get a Profi+ (Business) license at a discount price.
ABRA FlexiBee runs online on your PC, tablet or smartphone.
If you have questions, don't hesitate to contact us.

How to choose a payroll system
We will send you our free comparison of different payroll systems and their review compiled by one of our experts.
You will get an instant feature overview for each of the software applications and whether it is suitable for you.

Are you one of our satisfied customers? Then tell your friends.
Do you have issues with our work? Please tell us – we will find a solution!
Rate your satisfaction with the services we provide. Or let us know if something is missing. Tell us here.
Based on feedback from many of our clients, we assess options for expanding our services. Would you like to share something with us, or thank us for our work?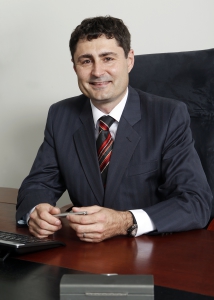 WERTHEIM, spol. s r.o.
Společnost pro daňové a účetní poradenství
Švihovská 264/1
142 00 Praha 4
ČESKÁ REPUBLIKA
Mobil: +420 777 300 012
E-mail: info@wertheim.cz
Web: www.wertheim.cz